Best Online Casinos for you to Win Money at in 2023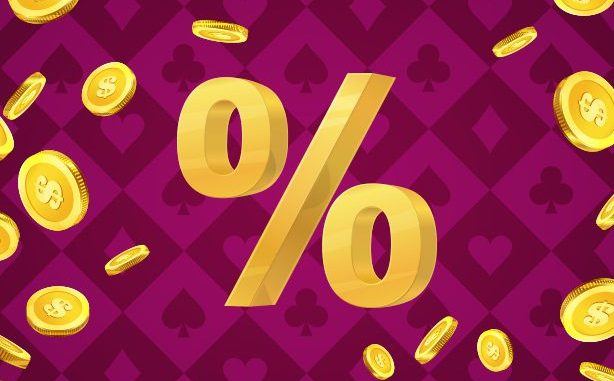 It's no secret that online casinos are a great alternative to land-based venues and gaining in popularity every year. Such sites offer all the thrilling action you'd expect to find in an actual casino with the added benefits of convenience, safety, privacy, budget-control and the best part of all - better odds for you to win.
How RTP will affect how much you win
Return to Player (RTP) is the term casinos use to describe the theoretical percentage of all the wagered money a slot machine will pay back to players over time.
For example, if you make a hundred $1 bets on a machine on which the RTP is 90%, you might expect to get back about $90 in wins.
Another way to look at it is that RTP is just the flip side of house advantage. If a machine has a 20% house advantage, then the average RTP will be 80%, meaning that over time the machine will keep about 20% of all money bets and return the other 80% to players in wins.
RTP, together with volatility play a vital role in casino slots, and understanding how these two elements affect your gameplay, can help you to create a winning strategy.
Volatility refers to the risk level of you losing your bet when playing casino games. It also influences how much money you could win in the long run and it is affected by the game's RTP. There are low, medium and high volatility levels, and each come with various benefits which you could use to your advantage.
Slots with low volatility pay a lot more often but on smaller scale, while the big wins lie with high volatility slot games, but they don't come around that often. Medium variance is a scenario somewhere in-between, meaning you can expect to win both big and small payouts. They pay out quite frequently but much less than low volatile slot games.
So, when choosing a game, the volatility level you should go for depends on factors such as the type of experience you're after, how much money you can afford to lose and the game's RTP.
to Recap...
Games with a higher volatility have lower RTP percentages. Wins are much rarer, but when you do hit a win it can be quite significant. Note that these games are not for the faint-hearted as you can spend a long time spinning the reels without any result. You also need a large bankroll!
Low volatility games have a higher RTP due to paying out frequently, albeit smaller sums. These types of games are ideal for low-rollers looking to spend optimal time online.
Medium risk slots offer a little more excitement than low-variance games for players with a bigger bankroll.
Top 5 tips to win at online casinos
Choose the right casino for you

This sounds simple enough, but you will find there are a myriad of online casinos to choose from. And unfortunately, they are not equally reputable, there are many rogue casinos out there that you should well avoid. To make sure you are dealing with a legitimate operator, look out for the following major signs:

Typically, the casino will have been in business for a few years and is well established.
The casino is licensed by a relevant authority such as the Malta Lotteries & Gaming Authority and certified for fairness by an independent auditing body like eCOGRA.
Banking options are plentiful, convenient and safe. Trusted casinos employ SSL encryption methods to secure your information.
Player review sites have good things to say about the casino - pay specific attention to things like how transparent their bonus terms are and how promptly winnings are paid out.

Make use of promotional offers

Many online casino sites want to give you things for free, usually in the form of welcome packages, casino bonuses, promotions, and gifts. Don't worry, this is not a scam. They are simply competing for your business, so you should take full advantage! Free cash from online casino bonuses is what makes gambling online better than gambling in real life, and there are plenty of great offers around too, so do shop around to find the best ones. Just be sure to read the bonus terms / wagering requirements before committing, to avoid any unpleasantness when it comes to cashing out.

Pick the right game and master it

There are literally hundreds of online casino games available, each with their own rules, odds and strategies. Whether it's online slots, online roulette or online video poker, pick one game to start and master it. Look at the odds tables, read books, read material on the internet, get advice from fellow gamblers etc. If the game you are interested in has a jackpot attached, find out how big it usually is when it pays out so you can time your play just right to increase your odds.

Manage Your Spending

While it's a lot of fun to win when you're gambling with real money, it's equally horrid to lose. Yet it is par for the course, so be prepared to say goodbye to some of your hard-earned cash along the way. Consider your budget before engaging with real money casinos and only gamble with money that you can afford to waste without jeopardising yourself.

Stay focussed and have fun

One of the pitfalls when playing online from the comfort of your own surroundings, is the temptation to become distracted. This includes having a drink before or during play which can severely impair your judgement and cause you to spend money you don't have. Remember that your time spent online should be to take the pressure off, and just have fun.
Best games to win big money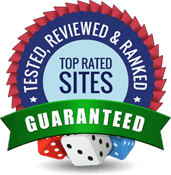 There are variety of casino games available that will reward you handsomely for playing. Popular choices include table games like roulette, blackjack and baccarat, live dealer table games, video poker and slots. Of these games those with progressive jackpots attached are the most sought after.
A progressive jackpot is a jackpot (a gambling grand prize or payout) which increases whenever the game is played until the jackpot is won. When the grand prize is won, the jackpot for the next play is reset to a predetermined value, and resumes increasing under the same rule.
Progressive jackpot slots are by far the most lucrative games to play if you're looking to win lots of cash in the shortest possible time. These jackpots are linked across a vast network of casinos, and whenever a player spins any of the games involved, the prize pool is fed until won, usually totalling astronomical amounts. The most profitable progressive slots include Mega Moolah, Mega Fortune Dreams and Hall of Gods.