Casino Gaming Online Popular Games & Versions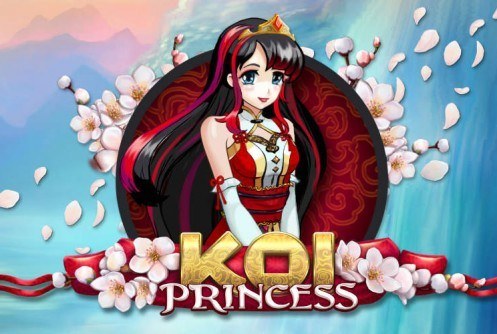 4 popular games and versions are described in this Casino Gaming Online report. Roulette, slots, baccarat and holdem poker are presented to include rules, strategy and online versions/variations described that are not generally found offline.
Roulette: Casino Gaming Online
The game of Roulette is one of the most popular casino table games in the world today online and off. The game involves a ball being spun around a wheel which contains red and black sections with the numbers 0 to 36, players are then able to place a range of bets on where the ball lands. The range of bets available and payouts are listed below:
Straight Up

Any numbers, 0 and 00 - 35 to 1
Column

Any 12 numbers in a column - 2 to 1
Dozen

1st 12, 2nd 12 / 3rd 12 - 2 to 1
Red or Black

1 to 1
Odd or Even

1 to 1
1 to 18 / 19 to 36

1 to 1
Split

Any 2 neighboring numbers - 17 to 1
Row

Any 3 numbers in a row - 11 to 1
Corner

Any of the 4 contiguous numbers - 8 to 1
5 Numbers

0, 00, 1, 2 & 3. Don't do it! - 6 to 1
Double Row

Any 6 numbers in 2 rows - 5 to 1
Roulette Versions
American Roulette=Double zero and European Roulette=Single zero between black 26 and red 32 on the wheel. This best wheel to play reduces the casino advantage to an acceptable 2.63% as opposed to 5.26% double zero wheel.
Online Roulette offers several game variations like Multi-Ball Roulette, Multi-Wheel Roulette and Spingo. Most online casinos now offer live dealer Roulette.
Slots: Casino Gaming Online
Slots are also known as one armed bandits, slot machines or fruit machines. There are 4 groups of slots available online:
Basic slots with a single payline and constant jackpot.
Progressives that offer an increasing jackpot played until they are hit. At that time, the jackpot is reset to the minimum payout.
Bonus Added Slots. Additional features including multi-spins, 5 reels, multi-lines, bonus games, free spins and nudge-hold.
Community Play or Multi-Player Concept: setup to accommodate several players, all of whom can qualify for the top jackpot bonus round and gather credits separately at their station.
Examples of slot versions available exclusively online:
Koi Princess, Castle Builder, Karaoke Party, Jack and the Beanstalk, Hot as Hades, Goblin's Cave. Frozen Diamonds, EggOmatic and Drive: Multiplayer Mayhem
Baccarat: Casino Gaming Online
Baccarat is one of the oldest casino games still popular today and is available extensively online including a live dealer version. History shows that baccarat was discovered before blackjack.
Baccarat Rules
Baccarat play is dealt from a shoe. The shoe holds eight decks of cards. In each game, the player and the banker are each dealt a hand of two cards.
The player bets on either of the two hands to win. Winning means coming closest to a value of nine, and not over.
Directly in front of you are two boxes to permit betting on the player or banker. Most casinos have a minimum bet.
All number cards, 2 through 9, count as their face value or the number of pips on the card. All 10s and face cards count as 10. Aces count as 1. No hand can be worth more than 9. If it is, the last digit of the total is used. For example, if the hand has a king (10) and a 7, then it totals 7.
It's important to note that no hand is too bad or too good to win, because the count can change with the third card, if one is required.
Poker Holdem: Casino Gaming Online
The versions/variations of Holdem online along with other poker games are extensive. A few mixed games that include holdem are: H.O.R.S.E=Holdem, Omaha Hi-Lo, Razz, 7-card Stud and 7-Card Stud Eight-or-better. Also, H.O.E., H.O.S.E., H.O. and H.A.
A short list of other poker versions online include: 7-Card Stud, Omaha, SitNGo, Let It Ride and Caribbean Stud Poker.
Returning to Holdem, the most popular poker game online, here is a brief overview of the rules followed by a few strategy tips.
Two cards are dealt; face down, one at a time to each player.
After all players receive their two cards, there is a round of betting where players can call, raise or fold. The dealer now deals three cards face up in the center of the table called the flop.
Another round of betting begins. The dealer places a fourth card face up on the table followed by a betting round.
The fifth and final card is placed by the dealer face up in the middle of the table, and this is the final round of betting.
Players choose their best five-card hand among seven cards, two cards dealt face down at the beginning of the game, and the five community cards in the middle of the layout. The winning hand is the highest poker hand.
Holdem Strategies: Casino Gaming Online
Continue playing with strong starting cards if first two cards are two aces, two kings, two queens, and A-K or A-Q suited.
Another possibility is any two cards higher than 10.
Fold if you have a pair less than sevens.
Scan for lower cards in the flop than the rank of your pair.
Marginal hands that may improve should only be played on the cheap, either checking or nominal bet.
Additionally, live dealer games available online are Roulette, Blackjack, Baccarat, Casino Holdem, Three Card Poker and Caribbean Stud Poker.
A top benefit of Casino Gaming Online is the 24/7/365 action, so Play On!