Wheel of Fortune Winners Jackpot Stories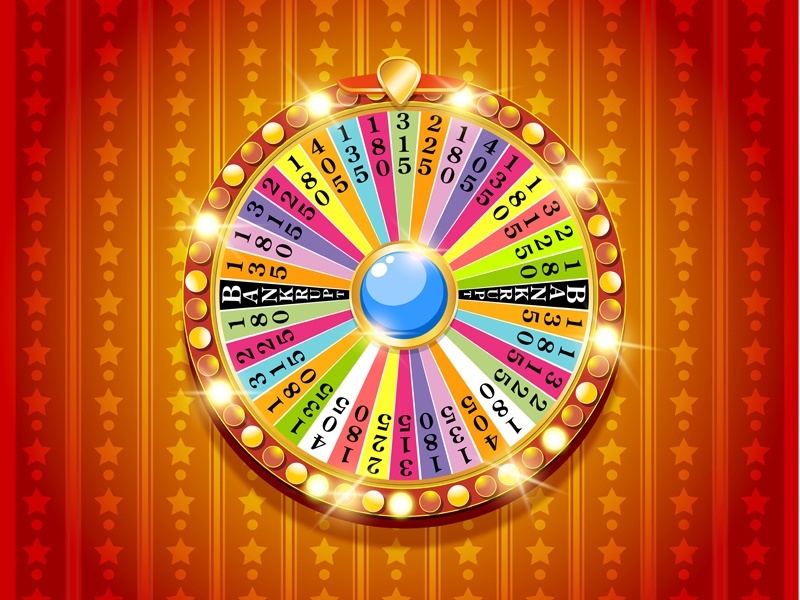 What would it be like to be a Wheel of Fortune Winner? We dive into the tales of these lucky winners of the slot game introduced by IGT in 1996, which has never lost popularity with slot players in America and Canada.
Quick facts
$3.5 billion worth of jackpot wins since inception
1180 millionaires created
Every 72 hours a $100K+ jackpot is won
Largest ever jackpot win on Wheel of Fortune was $5,482,229.63
You can play for the Wheel of Fortune jackpot on more than 30 slot game titles which include; Double Diamond, Triple Diamond, Triple Extreme Spin, Winning Wedges & Gold Spin.
No other single slot game has paid winners as consistently and with huge life-changing fortunes as the Wheel of Fortune.
Here is a collection of notable Wheel Of Fortune Slot Winners. Most are millionaires who have enjoyed payouts of $1million+. Let's begin with newer winning tales.
Recent Wheel of Fortune Winners
$1,265,086.80 won on the Wheel of Fortune Deluxe Interstate WAP network on 30 August 2023.
$1,286,326.01 awarded on the Wheel of Fortune - $1.00 Nevada - 24 July 2023.
$2,198,173.29 won in Nevada on 26 May 2023.
$2,914,518.12 jackpot strike on 19 May 2023 while playing Wheel of Fortune - $5.00 Interstate WAP.
Massive $3,274,538.92 jackpot won on 18 February 2023 playing in the Wheel of Fortune Deluxe Interstate WAP.
Another lucky new millionaire in Nevada with a generous $3,257,830 WOF win on 4 February 2023.
$1,230,253.55 won in New Jersey on the 26th of March 2023.
Wheel of Fortune Slots
It was the popularity of the TV show, by the same name created in 1981, that lead to IGT creating their first Wheel of Fortune slot in 1996. The WoF slots have come a long way since first launching back in the 90's and now have over 250 different themes in their WoF series of slots.
With so many themes and variations of the slot machine it will be difficult to cover them all in this article; therefore, I will outline the most popular Wheel of Fortune slots instead (note: some of them might not be available in your region):
Wheel of Fortune Original
Wheel of Fortune Triple Diamond
Wheel of Fortune 3D Double Diamond
Wheel of fortune New Orleans
Wheel of Fortune on Tour
List of notable Historic Wins
Wheel of Fortune slots created a double stroke of luck and awarded two winners with life-changing jackpots, totaling more than $2.7 million in one weekend.
Jackpot sirens alerted Tammy H. that she won $1,480,087 while playing Wheel of Fortune Double Times Pay 3X4X5X at Aria Resort & Casino in Las Vegas, Nev., on July 31, 2015.
Two days later, an anonymous slot enthusiast experienced a life-changing jackpot after winning $1,240,768 on Wheel of Fortune Double Diamond at the Treasure Island Resort and Casino in Las Vegas, Nev., on August 2, 2015.
One lucky player discovered that jackpots are no illusion after winning $1,181,926 on WOF slots at The Mirage Hotel & Casino in Las Vegas on Sunday, Jan. 25, 2015. IGT paid a colossal $2.4 million jackpot at the same property in October 2014, a testament to the Wheel's life-changing jackpot legacy.
One slot enthusiast had a birthday she will never forget after winning $1,043,041 on Wheel of Fortune slots at New York-New York Hotel & Casino in Las Vegas on Saturday, Jan. 31, 2015. The winner, who wished to remain anonymous, was visiting Las Vegas with family to celebrate her birthday when she won the jackpot on her favorite slot theme.
Caesars Entertainment has been on a mission to create millionaires. On Jan. 28, 2014 the entertainment giants awarded $4,526,288.12 on the WOF Triple Wild Spins Duo Wheel slot machine at Caesars Palace Las Vegas.
As the reels hit, triggering the jackpot, the winner initially saw the pay voucher appear and believed that it was showing a serial number. The winner, who chose to remain anonymous, joins the more than 34 millionaires that have been awarded a total of more than $96 million in life-changing jackpots since January of last year.
On March 31, 2014, smiles were abundant at Seminole Hard Rock Casino in Tampa, Fla., when a lucky player hit a life-changing $1,303,247.52 jackpot at a $5 Wheel of Fortune. The anonymous player was casually playing Double Diamonds, when machine signaled a big jackpot win. When the winner realized he had won the million-plus jackpot, he was overcome with a feeling of gratitude, acknowledging the extra money will allow him to "help his kids a little more." The winner stated that before placing the winning-wager, he looked to his wife and advised that he was going to win for her!
On April 28, 2014, the created another millionaire. The lucky player, who wishes to remain anonymous, was caught by surprise with a life-changing $1,034,027.50 jackpot at Eldorado Resort Casino, Shreveport, LA.
The new millionaire said that when he realized he'd struck it rich on a WOF Five Times Pay slot machine, he jumped up and down with excitement with a feeling of "complete joy." He said that he plans to keep working because he "loves his job" and will use some of his winnings for travel and charities and invest most of the money in his and his family's future.
All but one of these Wheel of Fortune Winners asked to be anonymous. On 5/26 at a dollar Wheel, the huge payday was $2,694,775.14 won at Treasure Island, Las Vegas, NV.
On 5/11, Frank Cutrona collected $712,786.78 by making his choice of a dollar Wheel winner at Seneca Casino, Niagara Falls, NY.
On 5/3, Firekeepers Casino, Battle Creek, MI. was abuzz about the $509,479.20 win at the quarter Wheel slot game.
To conclude this account of Wheel of Fortune Winners, here are some past life-changing millionaire stories.
Gracie Salinas had to borrow a dollar from her mother to play the $3 maximum on her second spin of the Wheel dollar machine and, as a result, she says she'll split her $3.8 million jackpot with her parents. She hopes to buy a larger house and spoil her three children. She said her husband works very long hours in his job in the petrochemical industry. Her gift to him, she said, was coming home a millionaire.
Renata Cottino, a builder from Thornwood, NY stopped in for the buffet at Mohegan Sun Casino Afterwards, he chose the only available Wheel of Fortune progressive to sit for a while and input his $34. He was soon to learn that his small investment was to garner a whopping $2,059,333. jackpot. Cottino plans to continue working saying, "My winnings will help offset the cost of my son's wedding; otherwise I will just enjoy the gift".
Jennifer Rappoport, a 34 year old lawyer from Pasadena, CA was in Vegas for a friend's shower. "I hadn't had much luck and had been a loser all weekend, so right before I left for the airport, I took a chance," The chance was a WOF quarter machine at the Paris Casino that hit for a huge payday of $1,088,868. The new millionaire will invest wisely and continue to work.
An anonymous New Yorker's day trip to AC resulted in a $1,630,330. win. The now millionaire hit the huge payday while playing a Wheel of Fortune $5 progressive slot machine.
The startled winner stated that he was not sure what his plans for the money might be. However, as he has done in the past, he will likely make a return trip to AC.
"I was initially looking for the quarter machines, but couldn't find them, so decided to play the dollars." Geraldine Mack of Henderson NV then played about $100 at Wheel of Fortune and won $1,412,982. Geraldine, a 69 year old retiree and her son were playing at the Flamingo, a Vegas strip casino. Plans for the future include paying off her home and bills, and accompanying her daughter and son to Hawaii.
To continue reading about the tales of Wheel of Fortune Winners, you can visit IGT's website.
After Wheel of Fortune Winners, you can view the newer 2015 slot machines from IGT and 6 other slot makers.