Top 10 Rated Progressive Slot Machine Games Online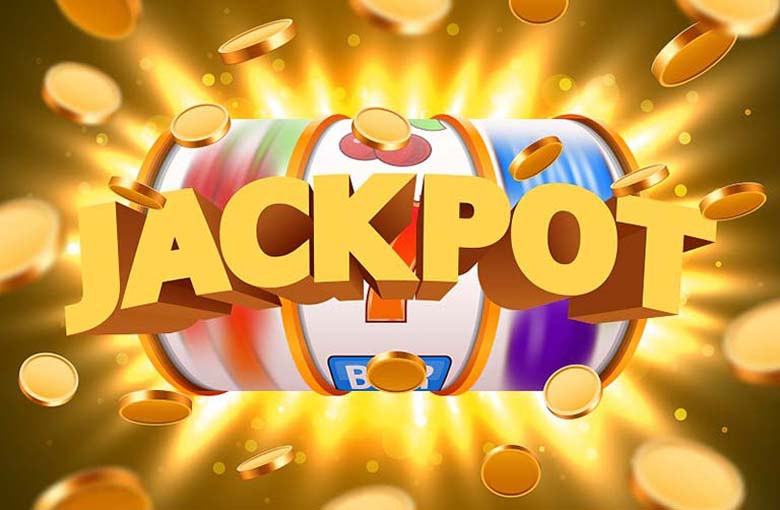 This Progressive Slot Machines Online Guide begins with the top 10 progressive jackpot games, detailed comparison between online progressive games vs. land-based games and concludes with jackpot winners. Topping the list is internet favorite: MegaMoolah.com.
MegaMoolah.com

MegaMoolah.com is known as the Millionaire Maker slot with good reason. This hugely popular slot has become an iconic name amongst slot fans due to its guaranteed minimum Mega Progressive prize of $1,000,000.00.

The slot actually has four jackpot levels: Mini, Minor, Major and Mega, and all of these jackpots can be won during a randomly triggered bonus round where the player spins the big wheel to reveal which jackpot is theirs. The lucky ones who land on the right slot and win Mega Jackpot are rewarded in one lump sum.

The MegaMoolah.com jackpot grows quickly because there are thousands of players around the world playing and connecting to the game at any given time. Several versions of the game are linked to the same progressive jackpot. These slot versions include the most popular African Safari-themed MegaMoolah.com. Slot players can also play an Egyptian-themed version, a Summer-themed version, an American-themed version, as well as Batman-themed-The Dark Knight with cinematic reels.

The average amount won by players hitting the MegaMoolah.com Mega Jackpot is around $3 million, with the highest ever payout almost reaching $9.5 million in US dollars. The base currency of the game is in British Pound Sterling as the game developer and host Microgaming Ltd is based out of the Isle of Man, in the United Kingdom. However the game can be played in various currencies from USD to Euro and GBP, and even in Canadian and Australian dollars.

MegaMoolah.com is not just a progressive slot, but an institution amongst online slot players who all dream that one day they will join the growing list of MegaMoolah.com big jackpot winners as shown on the MegaMoolah.com jackpot winners page:https://www.megamoolah.com/winners

Major Millions

With a record payout of over $1.8 million, Major Millions is a progressive slot that offers a guaranteed progressive prize of at least $250,000. This simple, 3-reel, 3-payline, 3-coin slot is easy to play and the progressive jackpot is triggered when you line up three Major Millions symbols on the third payline. With average payouts of almost $400,000, and the potential to go much higher, Major Millions is one of the most popular Microgaming slots.

King Cashalot

These progressive slot machines online boast a history of paying out jackpots of over $1,000,000. King Cashalot is a 5-reel slot with 9 paylines and a set spin price of 45 coins per spin. You can win up to $15,000 in the base game itself but in order to win the progressive prize, you need to land five King Cashalot symbols on the ninth payline. When you do, you could be taking home a progressive jackpot with an average win size in excess of $510,000.

Roulette Royale

Ever heard of progressive jackpot roulette slot? Well that is precisely what you get with Roulette Royale. The progressive jackpot starts at $60,000 and increases to almost a million for the high end progressive payday. These progressive slot machines are played like a traditional roulette game with the option of a side bet paid out when a single number comes up five times in a row during a gaming session.

Treasure Nile

When it was first released, Treasure Nile became the very first, 9-line progressive jackpot slot on the web. This 9-coin, 9-line game once hit a jackpot of over $520,000 for a lucky player. Starting at $40,000 for the progressive jackpot, it has been triggered relatively frequently as the value increases during play. The average jackpot when hit is just short of $90,000 which combined with the small wagering amounts makes Treasure Nile a hit with progressive jackpot players worldwide.

Tunzamunni

The Tunzamunni slot starts at $10,000 for a win but quickly escalates up to an average payout of just over $40,000. In many ways, Tunzamunni was a key game for Microgaming, offering their first nickel progressive slot and a relatively rare 3-wheel, 1-line game that makes it an ideal choice for beginner players. Featuring a Mexican tribal theme and engaging visuals, Tunzamunni remains a definite yes for progressive slot players.

SupaJax

We have already seen how progressive jackpot games are diversifying from slot games into other genres of casino entertainment and Supajax is a great example of this. A fantastic Jacks or Better Video Poker game that boasts an appealing progressive jackpot that often runs into tens of thousands. A Royal Flush is usually the way to win big in a video slot, but in Supajax, you need four jacks and the Supajax card in order to win the big progressive jackpot.

The next 3 entries on the list, while not slot machines, qualify in this category because of the progressive jackpots offered. These 3 featured games are significant and unique in that the progressive jackpot payouts are not usually available for these traditional table games online.

Triple Sevens Blackjack

Blackjack has always been one of the most popular casino games but with Triple Sevens Blackjack, you can play for a progressive jackpot of at least $10,000 and an average win size of over $61,000 when hit. Play the usual blackjack game and with an extra side bet, you can play for the progressive jackpot. This is awarded whenever the first three cards drawn by the player are 777 in the suit of Diamonds.

Cyberstud Poker

With a guaranteed progressive jackpot of at least $50,000, and an average win size of more than double that, Cyberstud Poker is a popular stud poker game that pits the player against the house. The progressive jackpot is triggered when a player hits the best hand in Poker - the Royal Flush. There is a secondary payday of a $20,000 prize for a straight flush. With scalable betting up to 100, this is a fun casino holdem variant.

Poker Ride

Another poker-based progressive game included in the countdown is Poker Ride which successfully combines the game of poker with a progressive jackpot. What separates Poker Ride as superior above other poker games is not just the average jackpot win of $127,547, but the added feature that if you hit a Straight Flush in the game, you are rewarded a bonus payment of 10% of the current progressive jackpot amount.
Online VS Land-based Progressive Jackpot Slots
If you are wondering how online progressive slot machine games can offer such huge amounts to be won at online casinos compared to the slots you play in a local casino, the answer is found in how the games are linked with players from all around the world.
A typical land-based casino slot is usually a self-contained unit that pays out a set amount if a certain combination of symbols is achieved. There are some jackpot slots that are linked but these are contained within the casino's gaming floor.
However, online progressives harness the power of the Internet to engage tens of millions of players playing the same games at once. This means considerably more players contribute to the progressive jackpot than you would get in land based casinos.
While progressive jackpots are funded by a small percentage of your wager being paid into the progressive fund; the more users that play progressive slots online the more money is added to the jackpot fund. This in turn creates the huge prize monies available to be won on games like the 10 listed above.
Consider the added convenience of playing online plus the fact that you can have thousands of virtual machines linked to one progressive jackpot, as opposed to just a few machines in land-based casinos. This makes the Internet the perfect platform for progressive slot based gaming.
Please note that currently players residing in the United States are not able to register at any of the online casinos offering the above 10 progressive games.
Top MegaMoolah Jackpot Winners
Progressive Slot Machines Online Guide
CA$20,059,287.27 massive win by a Canadian player on the 30th of January 2019 at Zodiac Casino
US$12,945,668.34 win on 5th March 2019 by a player at Luxury Casino
NZ$10,144,395.82 won by New Zealander at Casino Land
£13,213,838.68 jackpot won by british soldier at Betway casino
A Canadian slot player's huge payday of $7.5 million.
Mobile phone winner of £3.7 million
G.L. from Germany won a €3.03 million jackpot playing the Mega Moolah.
John Orchard from UK won £5.88 million playing The Dark Knight slot machine linked to the Mega Moolah jackpot network.
A slot player known as Mrs. P. won $4.2 million playing the Mega Moolah Summertime, one of the Mega Moolah themes.
To view more winning jackpot stories, go to https://www.megamoolah.com/winners