New Slot Machines 2015 Previewed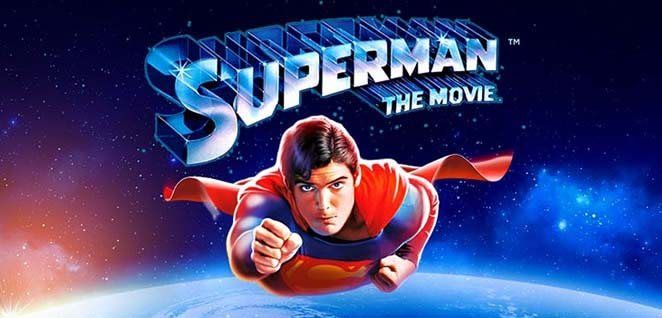 gamerisms previews new slot machines 2015 introduced by seven slot machine manufacturers: Aristocrat, Bally, IGT, GTech, Konami WMS Gaming and Scientific Games.
At G2E in late 2014, the excitement and anticipation created by these innovative slot makers presenting new slots games triggered this yearly report.
Slot machines 2015 previews a sampling of the new slots games, upgrades to existing popular slot titles, casino systems and includes information about the ever-increasing online connection of these slot makers via mobile gaming, apps and casino systems.
2014 and 2015 gaming news, specifically about slots,online games and casino management systems explains the changes in the industry as reported by Reuters: "U.S. Slot machine maker Scientific Games Corp will buy larger rival Bally Technologies, the latest in a consolidating U.S. gaming industry. Bally acquired Israeli online casino company Dragonplay Ltd and casino equipment maker SHFL Entertainment in 2013. Scientific Games had previously bought slot machines maker WMS Industries.
Italian gaming group GTech SpA has plans to purchase International Game Technology to strengthen its U.S. presence.
A new generation of gamers who prefer to make bets online have left U.S. slot machine makers questioning their own relevance. They also face increased competition as their core lower-income gambler base keep a tight lid on spending."
Aristocrat
Slot Machines 2015
The legendary Buffalo Stampede, The Walking Dead Slot Game and Batman Classic TV Series powered by Wonder Wheels were named among the most anticipated game releases of the year by slot managers.
Aristocrat premiered new titles including Ted and Superman The Movie, which pave the future road map for the new Wonder Wheels product line. The latest in the successful Superman franchise, Superman Man of Steel was unveiled and the Buffalo franchise will expand with a new title.
In addition, there is Hyperlink content titles to include Cashman Fever II, Good Fortune and Pixie Wishes. Aristocrat rolls out the fun with new game families Mega Line Power and Extra Bonus Wilds with new slots games of The Romance of Rain and Fire and Mythos.
For jackpot chasing players, slot machines 2015 includes more Cash Explosion and Wonder 4 Jackpots. Wicked Winnings Legends, with the classic game and an enhanced deluxe version - all in the same cabinet is coming your way.
Aristocrat Online Connection
Oasis 360 system is the most widely used system in North America and is available to Oasis 360 customers as well as to casinos using other systems.
nLive for online casino games enables players to view current point balances whether online, via mobile gaming or at casinos offline.
Oasis HALO has strong, promotions-driven content that entertains and rewards players. Oasis HALO' self-service kiosk supports the most commonly used features of a staffed players club, including lost card replacement, card reprints, PIN changes, contact information updates and balance and offer searches. Additionally, Oasis HALO Promotions provides access to exciting promotional games, events and virtual drawings through the kiosk.
Also, Aristocrat displayed the new floor-wide Elimination Bonusing module, where players use the nCompass to compete through multiple levels of a Rock, Paper, Scissors game in an attempt to be the last player standing and win first prize., Aristocrat highlights its award-winning Episodic Bonusing that leverages the power of web and mobile technologies with a land-based casino experience.
These creative slot machines 2015 with innovative systems reinforces the statement that, "This is one of the most exciting times in Aristocrat's 61-year history."
Bally Technologies
Slot Machines 2015
Bally Technologies selected global music superstar Pitbull to help expand the company's existing relationship with one of the most recognized and popular consumer brands in the world, Playboy Enterprises International, Inc.
The renowned Playboy brand ambassador who is also known as Mr. Worldwide, Pitbull appeared during the new release of the Playboy Club slots game. Bally and Playboy have maintained a nearly 15-year relationship, resulting in numerous popular titles such as Playboy Hot Zone, Playboy Muy Caliente, Playboy Platinum, and Playboy Prizeball.
The cult classic The Blob creeps out of the past and onto casino floors. Housed in Bally's striking Pro V 22/22 Hammerhead cabinet this electrifying new game entertains just like the movie. There is a five-level progressive, including the life-changing Cash Connection wide-area progressive, and four contagious features including free games.
Wonder Woman is flying through town with two new games, Wonder Woman Wild and Wonder Woman Gold, ready to unleash super-powered action and fun. Featuring clips and music from the original Wonder Woman TV show starring Lynda Carter, Wonder Woman video slots will wow players.
Friends slot machines 2015 feature a wide-area progressive, clips from the hit TV show, free games, and a wheel bonus.
Duck Dynasty will have players hunting for more with a wheel feature packed with bonuses inspired by A&E's #1 original series.
Bally Online Connection
Bally's iGaming Platform is basically an online gaming portal with the ability to provide mobile, social, and online play-for-free and wager-based gaming. Operators can choose from a multitude of providers' best-in-class content. The iGaming platform is ready to accommodate online wagering beyond poker, such as casino table games, video slots, bingo, and sports.
Remote Gaming Server (RGS)
The RGS product enables online casino provider's access to Bally's deep library of proven casino-gaming content via a one-time integration.
Bally the world's oldest slot machine manufacturer continues to Connect Your Gaming World.
IGT: New Slot Machines 2015
Slot Machines 2015
Global gaming entertainment leader IGT shines brightly with a dazzling array of new slot machines 2015.
IGT has partnered with the daytime TV destination for laughter and fun to create two compelling slot machines: The Ellen DeGeneres Show Featuring Ellen's Dance Party Video Slots and The Ellen DeGeneres Show Featuring 12 Days of Giveaways Video Slots.
The perfect marriage of past and future: S3000 integrates stepper-style classic three-reel games and thrilling five-reel multiline games with powerful digital effects. New slots and classic themes include Double Diamond, Double Gold, Wild Cherry and Super Times.
IGT's, Wheel of Fortune games: the world's most popular slot theme sets sail for the tropics with Wheel of Fortune Jackpot Paradise featuring a touch-screen interface and interactive bonus rounds. The five-reel game introduces a playful symbol set including kiwis, coconuts, beaches, bananas along with the Wide Area Progressive (WAP) top award, aptly titled Jackpot Pick Bonus.
The undisputed Game King continues its reign with Game Star Video Poker: an impressive new bundle game set with unique game mechanics, available in six new single hand poker games and a multi-hand stud poker theme.
IGT Online Connection
Play the perennial fan favorite anytime, anywhere with Wheel of Fortune on DoubleDown Casino: for social gaming on mobile or desktop, with authentic graphics, math and mechanics from the wildly popular land-based games.
Win life-changing jackpots at any bet level with Powerbucks Powerhits. The game will launch fully converged for play on land, online, and on the go via tablets and smart phones.
IGT's Advantage System now boasts cross-platform player tracking, connecting data from DoubleDown Casino and land-based casino play. Advantage enables operators to deepen connections with players and offer meaningful promotions through a holistic view of player behavior and preferences.
Light up your slots playground experience with IGT slot machines 2015.
GTECH
Slot Machines 2015
GTECH brings it all together to present a full array of games, cabinets, systems and interactive solutions, including an expanded library of True 3D titles.
The follow-up to the groundbreaking launch of SPHINX 3D are a number of exciting additions to its True 3D game library specifically designed to appeal to different player segments. Titles include Bejeweled 3D, Dragon's Temple 3D, Dreams of Asia 3D and Aladdin's Fortune 3D.
In addition, there are GTECH's new community games from its licensed PopCap brand library. Fans of Zuma and Bejeweled will be thrilled with the latest additions to GTECH´s Community product line, Bejeweled Community and Zuma Adventures, both available in a three-game configuration. Bejeweled Community features two entertaining base games as well as a variety of randomly triggered Bejeweled Bonuses. Zuma Adventures offers two unique base games, market-proven Community bonus eligibility and three innovative Community bonuses. GTECH's line-up also includes yet another internationally-recognized licensed title from the exciting Deal or No Deal franchise, with the newest version in the series, Deal or No Deal Las Vegas! set against a glamorous Las Vegas backdrop and offering two base games that share a unique middle reel that only contains wilds and bonus triggers. The Money Drop, offering two base games and highly interactive players' choice bonuses, completes GTECH´s licensed product offering.
GTECH Online Connection
The company offers a complete portfolio of games, systems and services designed to work individually or together. GTECH's market-leading interactive products include solutions for poker, casino, bingo, sports betting and lottery markets. WagerWise, a must-see Poker App for Tablet and Poker Network Solution, and GTECH´s exciting Play for Fun and Virtual Currency solutions.
With the acquisition of IGT, it can be said that GTECH is positioned to continue to create an impressive lineup of casino entertainment online and off for 2015 and beyond.
KONAMI
Slot Machines 2015
Konami Gaming, Inc., a global leader in casino gaming and systems, featured more than 100 slots games including Konami's new 6-reel product, Inari Riches, Engine Ablaze standalone progressive and Rapid Blitz Riches linked progressives plus new community gaming titles. Konami unveiled an all-new stepper cabinet with increased processing power and visual design capacity called Advantage 5X, Its debut release themes, Mighty Thunder and Jungle Coaster display vivid video elements in the upper screen and new lower touch screen, allowing for vertical graphic interaction from the top screen, down through the reels and into the bottom touch screen.
In addition, Konami brought a number of new game themes to G2E for guests to try for the first time, and new standalone progressives including Hammer Festival and Fiery Sunburst.
Players' choices include standalone progressives such as the new Engine Ablaze and Pick Strike Quad using Podium Monument's 32-inch vertical top box to launch high-energy mystery games.
There is the 2-level Gigantic Wheel of Winning that reveals a 3D mystery prize wheel across both of Podium Goliath's oversized monitors and Dungeons & Dragons.
Konami Gaming, received widespread enthusiasm for the Neo Contra themed video slots marking the first ever release of Konami Digital Entertainment video game Intellectual Property (IP) to the casino gaming industry. Brands like Neo Contra attract and entertain coveted Gen X and Millennial patrons, as well as core players who enjoy the action adventure genre.
Two premiere Neo Contra game themes are KP3: Mighty Warrior and Supreme Samurai. Each theme comes equipped with a 4-level standalone progressive, as well as proven Konami game mechanics such as Xtra Reward and cascading reels to generate excitement with a broad range of slot players. Neo Contra is featured on a custom Podium cabinet with exclusive machine features such as an expanded top box, eye-catching dual topper and Konami's new 3D Sound System which harnesses all the power and awe of 3D audio technology.
Konami Online Connection
Konami Gaming provides the Konami Casino Management System Patron App. The mobile loyalty system allows casinos with KCMS to immediately deploy their own branded Android, iPhone, Blackberry, and Mobile Web Apps. It also gives the casinos an opportunity to engage with their guests more strategically and more often, while offering players current offers and up-to-date information on their loyalty club status - anywhere, anytime.
The App will allow players to view all aspects of their loyalty program, such as real-time loyalty club status, point totals, promotional free play credits, points-to-play balance, as well as the current KCMS Floorwide Progressive Bonusing jackpot values. Players can access a list of their available comps and offers that can be redeemed on the spot by playing specialized promotional games through their mobile phones. Guests can even enjoy self-service options like ordering drinks, requesting their cars from the valet, searching and locating their favorite machines, and signing up for a players club card.
The KCMS Patron App will also allow players to view property amenities such as restaurants and hotel rooms, view menus, make reservations and obtain showroom schedules.
As the slogan goes: Konami is all about fun and games.
WMS GAMING
Slot Machines 2015
WMS Gaming and Scientific Games introduced new player-focused mechanics that differentiate and elevate the gaming experience to include new game features for popular themes such as Goldfish, Zeus, Reel 'Em In! and Life of Luxury.
Highlights of new slot machines 2015 include:
Expanding video content library with the Double Buffalo Spirit, Snow Leopard, and Sweet Nothings themes. Follow-up themes for the player-popular OMG! Kittens game - OMG! Puppies and OMG! Kittens Safari themes are completed. Also on display at this year's G2E on the Blade video platform is the Cool Jewels theme, which represents the first theme WMS Gaming and Williams Interactive simultaneously launched for land-based, social and real money wagering. Among the new Blade Stepper themes are The Best Things in Life, Hearts & Dreams, and High SpeedTurbo themes.
The Blade s23 cabinet, a hybrid slant cabinet content includes titles: Eagle Maiden and Exotic Butterfly-themes.
The Blade s32 cabinet will launch with two themes, the Hot Hot 8 and Dragons over Nanjing themes.
WMS new Community Immersion game pairs with the Reel 'Em In! Super Cast theme to feature three vertical 46" LCD screens that display a single image.
Additionally, WMS expands its strong library of branded content to create new experiences for slots games such as The Wizard of Oz, Monopoly, The Lord of the Rings, And Willy Wonka & The Chocolate Factory Themes. The new slot machines 2015 brand titles include The Flintstones, Mad Men, Gremlins, Elton John, Elvis and Austin Powers Themes.
There is no lineup complete at slot machines 2015, without an addition of Monopoly Luxury Diamonds theme. Available as a 5 or 9-line game in wide area progressive and standalone progressive, this Blade Stepper cabinet product pairs the classic Monopoly board game with the jackpots mechanical players love. For the first time, the theme includes a mechanical wheel that features the iconic properties from the board game.
WMS Online Connection: Slot Machines 2015
Player's Life Web Services keeps players connected to their favorite casino and reinforces in-casino activities. For example, there is its UK-based JackpotParty.com online casino and Lucky Cruise social casino on Facebook.
With the recent acquisition of WMS Gaming by Scientific Games, here is some company information provided for those not familiar with this gigantic player in the gaming world.
Scientific Games Corporation is a leading developer of technology-based products and services and associated content for worldwide gaming and lottery markets. The Company's portfolio includes instant and draw-based lottery games; electronic gaming machines and game content; server-based lottery and gaming systems plus sports betting.
WMS Gaming - Keeping Players in the Game.
While this report reveals a brief overview of new slot machines 2015, gamerisms suggests you visit the sites for all 7 slot manufacturers. Browse for updates of new titles online and off, apps, casino systems and the latest in mobile gaming. For those of you who like to play slots online, there are many paces where you can play slots and other casino games.
So just because you can't get to a land based casino, does not mean the fun should stop, there are many options to play online whether it be on your computer, tablet or phone.
There is always something new at the Slots Playground for passionate players seeking a Reel Adventure.
Never forget to beautify your HTML code and double check your content before publishing the articles!