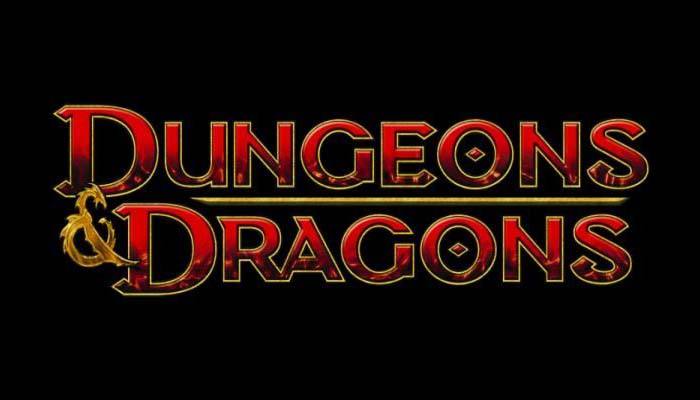 gamerisms previews new slot machines 2016 introduced by five slot machine manufacturers: Aristocrat, IGT-GTech, Konami plus WMS Gaming and Bally who are now partnered with Scientific Games.
Held in late September in Las Vegas, G2E is always highly anticipated and exciting as the new games are presented by these innovative slot makers. As a result, gamerisms has for three years now issued a yearly report.
Slot machines 2016 previews a sampling of the new slots games, upgrades to existing popular slot titles, casino systems and includes information about the ever-increasing online connection of these slot makers via mobile gaming, apps and casino systems.
As revealed last year, IGT has now partnered with GTech while Scientific Games has evolved into a power house to be recognized by partnering with Bally and WMS Gaming.
This report begins with Scientific Games, so let's jump in and see what's waiting for slot players in 2016 at casinos online and off.
Scientific Games
Slot Machines 2016
As mentioned, Bally and Wms Gaming are partnered with Scientific Games, but there's more. The branded products of Barcrest, Shuffle Master, Williams and now PaddyPower.com online can be added to the group umbrella.
The Company aims to showcase why it is better-equipped than any supplier to address the increasing convergence of land-based, online, social, and lottery entertainment solutions. These familiar, licensed brand slot games are included in the slot machines 2016 line-up.
Playboy Don't Stop the Party! a progressive video slot featuring Playboy Playmates and Pitbull was introduced.
Cher performs five of her most popular hits in the CHER Live video slot. A Concert Wheel Bonus awards credits and five Free Games bonuses: Believe, Turn Back Time, It's in His Kiss, All or Nothing, and Strong Enough. With hit songs, a variety of popular play mechanics, and a huge progressive award, this game gives players the chance to become the ultimate fan.
Margaritaville, featuring the music of Jimmy Buffett includes six bonuses and plenty of tunes to keep players wasting away in Margaritaville. The massive LCD top screen will show concert clips, crowd shots, and plenty of the fun associated with Margaritaville.
The Rocky Horror Picture Show And Caddyshack themes have arrived. Players can go golfing with the hilarious cast of Caddyshack featuring seven character bonuses from Warner Bros' classic comedy.
The Rocky Horror Picture Show features clips from the cult classic movie, five Time Warp base-game features, and a wheel that awards credits, four jackpots, or a Free Spin Bonus.
Additionally, Scientific Games will debut five slot machines 2016 follow-up titles to its hit licensed game library: Michael Jackson Icon, Wizard of Oz Not in Kansas Anymore, Elvis Lives, Friends I'll Be There For You, and Titanic Heart of the Ocean.
Tournaments Express, a stand-alone tournament system was designed to offer exciting slot tournaments that easily and quickly converts stand-alone games to tournament games and back.
TwinStar cabinet delivers diverse content from Bally and WMS with exclusive new game titles to include player-favorite brands such as Gold Fish, Quick Hit, Kronos, and Zeus, along with exciting new games like Quick Shot, Steam Dream, and Hot Blooded.
Lottery
Scientific Games presents its breakthrough lottery retail technology. PlayCentral HD puts the player in command of the game options and the information they want to access, while offering features like cash and debit card payment, ticket checking and validation, age verification, integrated advertising display and lottery self-service.
A central focus of the lottery presentation is the Play Central EX self-service betting terminal. This reliable, easy-to-navigate, eye-catching kiosk delivers an extensive, configurable betting program in real time offering unlimited sports, events and markets.
New for lottery play, SG combines its intriguing LinkedPlay with three popular WMS slot brands to create all new instant games. Players scratch off the play areas of Jackpot Party, Gold Fish and Zeus II instant games to reveal familiar symbols from these popular slots games.
Alternatively, SG Universe is a suite of products that enables land-based casinos to deepen their relationships with players through incremental engagement both on and off the casino floor. SG Universe's award-winning platforms include Mobile Concierge, Venue Bet and Play4Fun Network.
With Mobile Concierge, players have the ability to view loyalty rewards, receive personalized messages, and book hotel rooms, spa treatments and more. With the VenueBet platform, players can engage with slots and table games, as well as more casual and skill-based content via their smart phone or tablet within pre-determined areas of a casino property, turning players' mobile devices into incremental gaming positions on the casino floor. The Play4Fun Network is a proven social casino platform that offers players multiple forms of content. SG Universe integrates into a casino's system allowing for a single, 360-degree view of the player and the ability to deliver a powerful, personalized, branded experience based on a player's activity both on and off the casino floor.
Scientific Games Online Connection
SG Interactive continues to provide a broad portfolio of player-favorite wagering content to online casinos globally through its Bally, Barcrest, Shuffle Master and Williams game development studios.
Remote Game Server content features numerous licensed brands already popular with many players including the Hasbro classic Monopoly, with new slot machines 2016 joining recent hits such as Monopoly Big Event and Super Monopoly Money, as well as the legendary KISS and the whimsical The Wizard Of Oz. Now HTML5 games are launching simultaneously for web and mobile with features like free spins, wilds and scatter pays.
Mix in, the land-based player favorite slot-Super Monopoly Money Cool Nights for social casino fans around the world. Now available for players of Jackpot Party Social Casino on Facebook, Super Monopoly Money Cool Nights is the first of many social casino executions expected soon with future launches planned for multi-channel availability on web, smart phones, and tablet devices.
Additionally, players can enter Hot Shot Casino and play their favorite casino hits from the biggest names in slots: Bally, WMS and ShuffleMaster. Along with the largest franchises in the casino world, Hot Shot Casino has the biggest brands, including Dean Martin, Bruce Lee, Yahtzee and KISS. Try your hand at the hard-charging Raging Rhino and Nemo's Voyage! Hot Shot Casino is a play-for-fun casino that does not involve real wagering.
Scientific Games 360° Solutions Will Power Your Gaming World is a bold statement; however, as we have discovered in this slot machines 2016 report - justified.
Aristocrat Technologies makes the big play
Slot Machines 2016
Aristocrat continues to bring entertaining, player-favorite brands with new themes like Game of Thrones, Downton Abbey, Ted, Dumb and Dumber, A Christmas Story and Man of Steel.
These themes join the existing line-up of exciting games that recently hit the market including Sons of Anarchy Slot Game, The Big Bang Theory Slot Game, The Big Bang Theory Bazinga! Slot Game and Britney Spears Slot Game. Complementing the licensed themes is Aristocrat's core proprietary linked products, including Lightning Link, Aristocrat's first player selectable denomination linked progressive.
Additionally, the industry's best performing game, Buffalo, is launching on the new fleet of hardware with Buffalo Grand available on Arc Double and Buffalo Stampede on Behemoth.
Aristocrat's is making a big play with the slot machines 2016 introduction of game innovations like multi-denomination, high-denom and multi-game content. These improvements can be clearly seen with the newly introduced MSeries presenting titles like Buffalo Gold, Wonder Tower, Liberty Stripes, Dragon of Destiny and Reel Sweet Stacks.
Aristocrat has joined with VGT to showcase content that speaks directly to every type of player segment: Class III, Class II, players who prefer more of an entertainment experience, those who love the thrill of frequent jackpots and those who want an immersive experience with their favorite movie or TV characters.
Aristocrat Systems
Also helping operators make the big play is Aristocrat's Oasis 360 system solutions
Oasis 360 keeps operators connected to customers, on property or out in the world. Oasis 360 solutions track behavior when customers patronize affiliates and strategic partners.Many new solutions are available to operators and some of these solutions include One Link technology, HALO loyalty, Carded Mystery and Mobile Concierge.
VGT will be showcasing its new LAP, WAP, video and hardware products. The new local area progressive theme is based on VGT's popular Polar High Roller character with two new titles: Fortune Flurry and Frozen Fortunes. The Polar High Roller brand is a proven player favorite and is also featured in VGT's new high denomination video series and in VGT's new jumbo cabinet, VGT XL.
VGT recently premiered its wide area progressive, Easy Money Jackpot, including Mr. Money Bags, Hot Red Ruby and Lucky Ducky titles.
Between the wide area progressive offering, VGT's new Red Spin Gambler Series high denomination video games and VGT XL, VGT's product mix reflects VGT's core brands.
As in the past, Aristocrat moves forward with the Big Play
IGT-GTECH
Slot Machines 2016
A marquee product in IGT's 2016 line-up is the most successful slot theme of all time- Wheel of Fortune Double Diamond 3D.
Featuring IGT's award-winning True3D technology, this must-see title boasts glasses-free 3D gaming entertainment and the classic Double Diamond symbol. Additionally, there is Return of the Sphinx 3D, a new iteration of the long-tenured original spinning reel hit game plus titles to look for in IGT's expanded True3D portfolio include Reef of Riches 3D, Grit, Guns & Gold 3D and Plants Vs. Zombies 3D Ancient Egypt.
IGT will further expand its legendary Wheel of Fortune portfolio by introducing several new themes to the famed game family. An anticipated title is Wheel of Fortune Gold Spins Double Diamond. Wheel of Fortune New Orleans is another much-anticipated video slot title that invites players to enjoy Mardi Gras-inspired game play and vie for the game's five progressive jackpots.
Video Poker Games
IGT remains the leader in producing this skill game with 7 new titles, buy a pay features with single-multi hand bundling. 4 of these new VP versions with details and features are:
Flush Fever Poker: ReDraw Feature With max bet in this single-hand game, an auto redraw is initiated when a four to a flush is achieved. In the bonus, the game auto draws until the resulting hand is a win.
Stud Choice Poker: Players Can Choose to Play 5, 6, Or 7-Card Stud Players select one of two hands and then choose a 5, 6 or 7-card pay table. After a pay table is selected, remaining cards are used to complete the 5, 6, or 7-card stud hand.
Dual Action Poker: Players Play with Two Paytables Single-hand poker in which players select a combination of two pay tables. Wins are awarded against both tables.
Look Ahead Poker: Players Can See the Next Card In the Deck Players can max bet to view the next card in the deck. Players cannot choose to burn the card on the draw.
IGT Online Connection
IGT's DoubleDown Casino Launches Social Version of Game along with land-based version.
Lionsgate has partnered with IGT to create Orange Is the New Black Slots. Inspired by Jenji Kohan's critically-acclaimed hit comedy-drama series, Orange Is the New Black Slots launched on IGT's social gaming mobile and desktop website, DoubleDown Casino.
Based on the true story of Piper Kerman, Orange Is the New Black follows the adventures of a prison inmate as she navigates the tricky and sometimes comical culture that is life behind bars.
The IGT Orange Is the New Black Video Slots for casinos will offer two captivating game themes. Each game can award one of three multi-level progressive awards displayed on the impressive 55" top screen.
Bonus rounds include Crazy Eyes' Wild Feature, Alex's More Symbols Feature, Mendoza's Double Game Feature, and Piper's All Features! showcase bonus, which combines all characters' bonus rounds together for big player rewards.
With these new titles and offerings, it is easy to see why IGT remains an industry leader.
Konami
Slot Machines 2016
Konami, a global leader in casino gaming and systems announced a preview of historic new products. In addition to the first Frogger themed video slot machines, this year's top entries include brand new games for both Konami's Neo Contra and Dungeons & Dragons video slots.
The landmark debut of Frogger themed slot machines 2016 signifies Konami's latest homegrown IP release from Konami Digital Entertainment to the casino gaming industry. The first Frogger slot machines will be displayed on Konami's tall-top Podium Monument cabinet.
Frogger has remained one of the world's most singularly recognizable video games for more than 30 years. The primary game carries modernized character art paired along with proven video slot features and math. The game's mystery Frogger Bonus allows players to relive the classic road and river crossing course in retro-pixelated glory. Arcade-animated tractors push away the reel strips and players are awarded three lives as they watch the frog hop its way to increasing bonus awards across the lower screen and up into the cabinet's upper top box.
Also, Konami announced the general release of its newest Dungeons & Dragons themed video slots titled Fortunes of the Forgotten Realms and Dwellers of the Dungeon Keep. Together with the series debut releases of Enchanted Riches and Conquests & Treasures slot machines 2016; Konami's latest Dungeons & Dragons themes include dungeon maze adventures and monster battle bonuses that allow casino players to experience the thrill and reward of the iconic gaming legend. Xtra Reward, Nudging Double Action Stacked Symbols, full-reel wilds, and progressive jackpots are a few of the key game mechanics showcased within the new themes.
Players get to increase their chance for a higher progressive jackpot prize by rolling 20-sided die and battling unique monsters from random difficulty levels. They can even navigate through a darkened dungeon cavern, encountering monsters, traps, and credit prize treasures.
Konami's award-winning Synkros casino management is the industry's first player on-demand multi-game tournaments. Delivered through Konami's True-Time Tournaments, the system allows casino properties to seamlessly manage either SYNKstart synchronized slot tournaments or player on-demand tournament entries that players redeem from any enabled slot machine at their convenience. Player on-demand multi-game tournaments are the newest enhancement to SYNKROS True-Time Tournaments. Konami is the first to offer multi-game options within a slot tournament.
As their slogan goes: Konami is all about fun and games
While this report is but a brief overview, it does provide slots players with a jump on the future slot machines 2016 playground online and off. Happy Hunting!